Thank you for visiting markjmartin.com!
If You're Up Front, You are a Leader
If you play an instrument, sing in a choir, or direct the entire music portion of a service – no matter which part you play, you are leading in worship.  Your presence on the platform puts you in the space where people are looking.  And they are looking for direction!
If you serve in church music, you know the tension between working hard to be prepared with excellence but still leading worship with a sincere heart, not with a performance attitude.  Either extreme — excellence with no heart or all authenticity with no skill — has its pitfalls.  How do you find the balance?
I hope to be a help to you.  God has allowed me the privilege of serving full time in church music ministry for over ten years now.  My intention is that in some way the experience I have gained can be a help to you.
My goal for this site is to provide sheet music that is meaningful and God-focused.  I also want to offer helpful posts that will give you practical and philosophical help along the journey.
If you are a music pastor or church musician, I want to help you!
About Me and My Family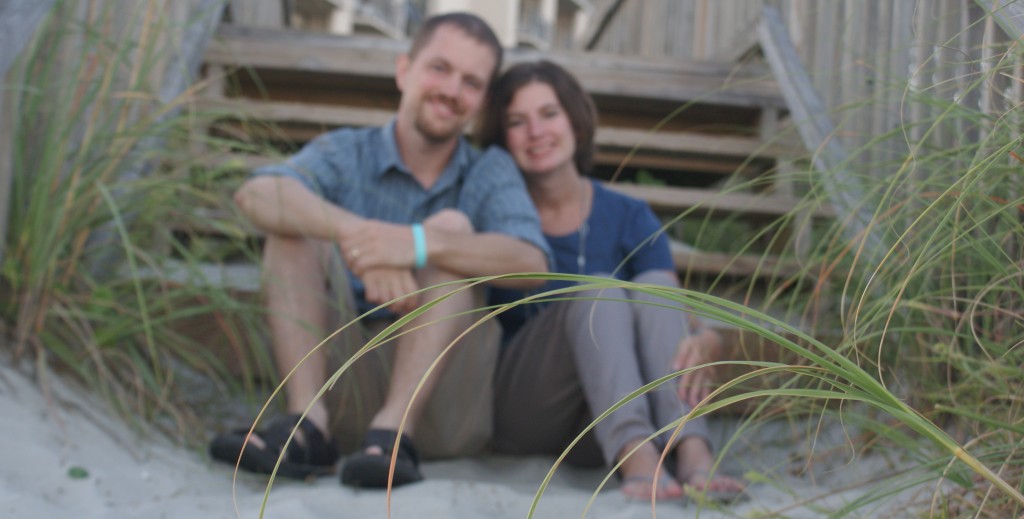 I am blessed with a wonderful wife, Candy, who has walked with me through life for over a decade, and five wonderful children.  I am in my mid 30's. I'm an avid Clemson football fan.
My Journey
I entered college with too many interests but no clear direction.  I began as a music major, then changed majors several times.  Meanwhile, I felt the call to serve in a preaching capacity.  I chose a major that would allow me to finish quickly and still get training in preaching.
My wife and I were married one month after graduation.  We worked for two years to pay off school debt.  During that time, I helped in the youth ministry of our church leading the singing and organizing the youth choir.
In 2007, God allowed me the opportunity to move to Greeneville, TN, to serve in a church as music director and office manager. There, I gained valuable experience in church music, Bible teaching, and office management.
I served there for 5 years, then, in 2012, we moved back to my home town where I am now music pastor.
My journey has been one of growing from insecurity to confidence.  I have also searched for authenticity in worship.
I share all that to say that, if you feel like you don't have what it takes, I understand where you are.  I've been there.
You are where you are right now and you have the skill set you have right now by God's design.  (I say more about that here. )
I want to encourage you to use what you have with confidence.  If I can help you in your journey, I want to pass on what I have gained.
My Current Work
In July of 2012 , my family and I moved to Anderson, SC, where I am currently the music pastor at Oakwood Baptist Church.  I serve there part time, and I also sell real estate with Keller Williams.
I also publish some of my writing and arranging on this site.
Views expressed on this site are my own.
Affiliate Disclosure: markjmartin.com is a participant in the Amazon Services LLC Associates Program, an affiliate advertising program designed to provide a means for sites to earn advertising fees by advertising and linking to amazon.com.
This error message is only visible to WordPress admins
Error: The account for markjmartin_ needs to be reconnected.
Due to recent Instagram platform changes this Instagram account needs to be reconnected in order to continue updating. Reconnect on plugin Settings page
Error: No posts found.
Make sure this account has posts available on instagram.com.
Error: admin-ajax.php test was not successful. Some features may not be available.
Please visit this page to troubleshoot.