Have you ever studied a passage of scripture in the morning, then as you go through your day, it never crosses your mind again? Or have the tasks of the day ever hit you so fast you never once thought about scripture?
I've started something recently that has helped me focus.
I've begun listing the most important tasks in my journal either first thing in the morning or the night before.  (I started listing only 5-7, a hack that Hyatt mentions in his website freebie e-book).  Then, underneath, I'll write a verse I'm studying along with a prayer based on that verse.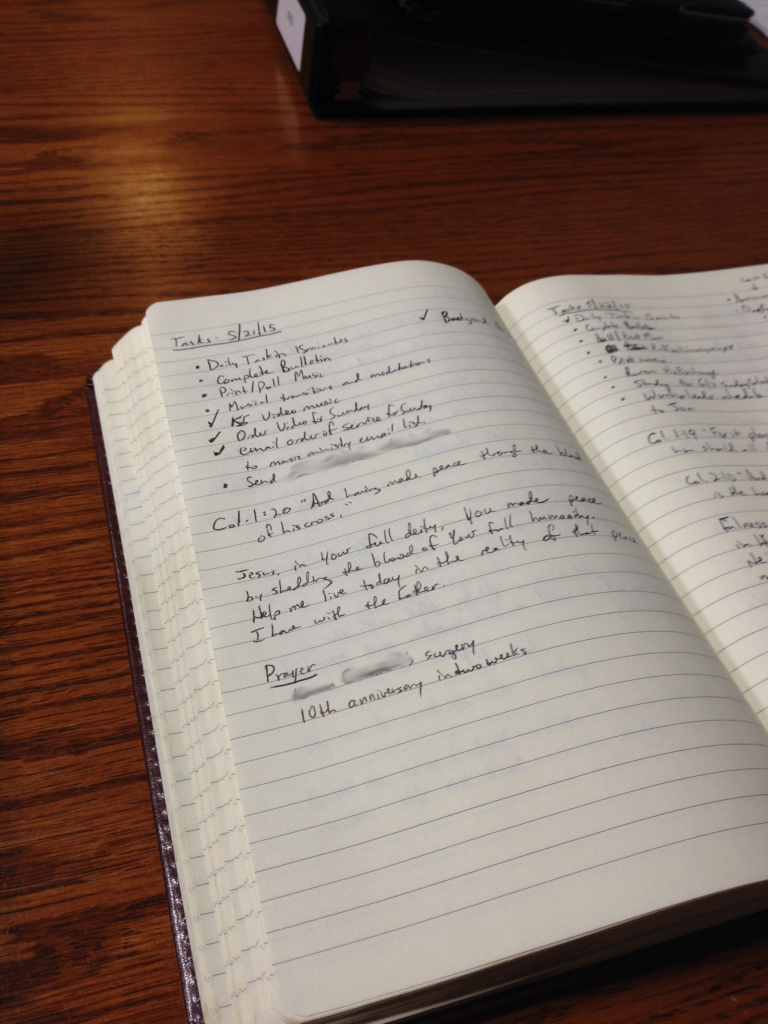 Throughout the day, I'm looking at the tasks lists, checking them off as I get them done.  As I do, I see a reminder of what I studied that morning along with any prayer requests that are pressing.
Of course, I just returned from vacation with my family, so I'm getting reoriented to the routine.
How do you keep important tasks and important truths in front of you all day?