When I taught piano, I encouraged the parents to give the kids an opportunity, after they had practiced their lesson material, to just play around on the piano.
Why?
You learn by discovery.
Playing by ear exercises the improvisation muscles.
Discovering tunes on your own is enjoyable.
It benefited the children, and, I have a hunch, it would benefit adult pianists as much as kids.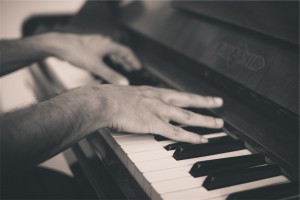 Next time you have opportunity, just sit down without any sheet music and play. Try to pick something out, even if it's as simple as the melody of a familiar hymn, no left hand.
Just a thought.
I encourage you to try it!
Do you play by ear?  Do you enjoy picking out songs by ear?